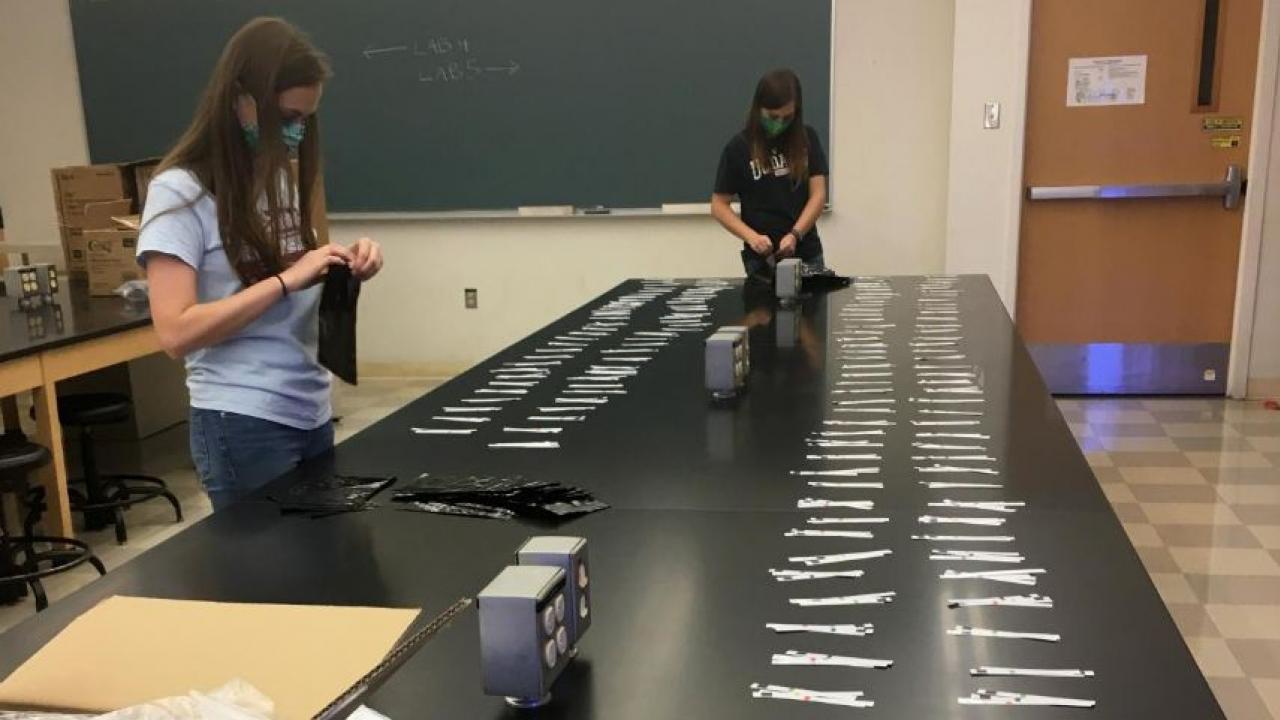 Faculty, staff aim to 'recreate some of the excitement inherent in lab classes'
How do you give students a chance to have some hands-on lab experience during a pandemic? That was the question that motivated the team from the introductory biology series courses to figure out a way.
"Remote instruction due to COVID has been challenging for faculty and students alike," said Susan Keen, vice-chair of the Department of Evolution and Ecology, "but the biggest regret for faculty and staff in introductory biology has been that the students will not have a chance to do hands-on experiments or work with live organisms."
That's why more than 2,000 packets — including seeds, soils of varying nutrient levels, instructions for growing fungi and even a tiny microscope that can be attached to a smartphone to take pictures — were mailed to introductory biology students in the fall quarter.