Undergraduate Research and Fellowship Opportunities in the Department of Evolution and Ecology (EVE)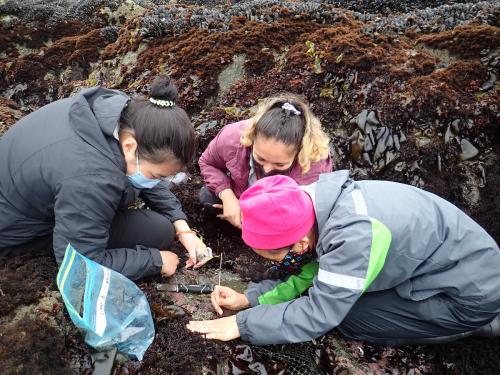 Bodega Marine Reserve, Bodega Bay, CA - Photo Credit:  Eric Sanford
Getting Started in EVE Research!...  EVE Faculty and their Areas of Research...
Research in Department of Evolution and Ecology (EVE) labs touches on many areas of biology, from terrestrial and marine ecology to molecular genetics and genomics.  Field, lab, computational – we have it all.  If you want to get involved in hands-on research, the best way to start is by looking at the labs of EVE faculty and finding the area that excites you the most.  EVE faculty who are accepting new undergraduate students now or in the near future are listed here.  Once you have identified labs that you are interested in, contact the faculty member via email.  In this email, you can introduce yourself, tell them why you are interested in the lab's research, and what your experience in research has been so far or what type of research experience you hope to gain in the future.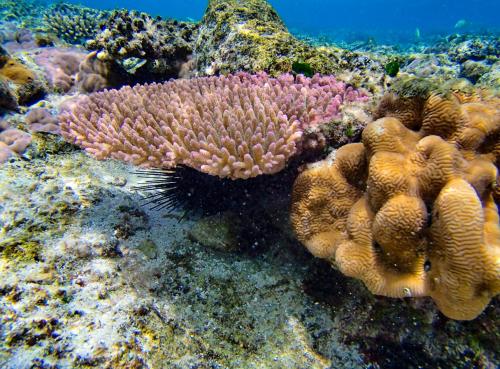 Ahya Raro - Photo Credit: Rachael Bay
Signing Up for EVE Research Unit Credit...
You can (but you don't have to) obtain research unit credit for working in EVE labs.  EVE utilizes the College of Biological Sciences CBSSURE undergraduate research unit sign up system for all undergraduate students earning research units under the mentorship of an EVE faculty member.  CBSSURE is an online means of student submission of requests for research units.  Only students authorized by their EVE faculty mentor may access and sign up for EVE research unit credit.  If you have your EVE faculty mentor authorization, please click here for research unit credit sign up instructions.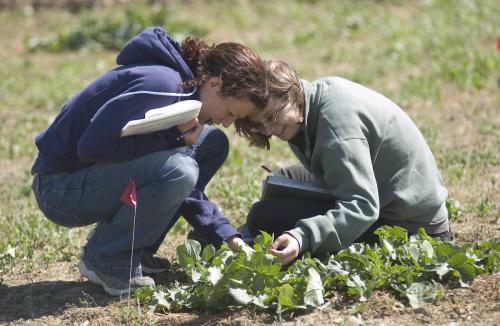 UC Davis Course, EVE 180, Experimental Ecology & Evolution in the Field - Photo Credit: Cara Allen
Mentorship Programs of Interest
You may also be interested in some of the UC Davis undergraduate research, education and mentorship programs that are listed here.  Take a look at these opportunities and apply if you find something that fits you.  Some of these programs may offer stipends to qualified students on a competitive basis; please check their websites for details.
Summer Research Fellowships in Ecology, Evolution, and Marine Sciences
The Department of Evolution and Ecology (EVE) sponsors summer undergraduate research fellowships each year. These awards provide a stipend to allow undergraduate students to conduct full time independent research under the direction of a faculty member in the department of EVE or at the Bodega Marine Lab.  Awards are open to all continuing students at UC Davis who will continue to be enrolled in UC Davis in Fall quarter after their internship or beyond. The program also includes a 1-2 unit course offered in Fall Quarter for fellows to develop data analysis and presentation skills, culminating in the production of a poster presentation of the research results to the EVE community.  The selection of Award recipients will be based on academic merit, research potential, potential contributions to community, and alignment of interests with faculty mentors.  Fellowship recipients will receive approximately $6200 for a 10-week internship.  We expect to make 8 to 10 awards for summer 2023. More details about which faculty are accepting students, deadlines and application information can be found on the program website or here.
EVE faculty and staff hope you enjoy your research!!!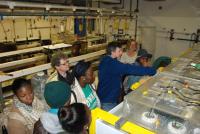 Bodega Marine Laboratory, Bodega Bay, CA - Photo Credit: James E.K. Hildreth